Hello everyone,
Here is the first blogger award that recieved by this photo album , courtesy of CECILE on her
KITCHEN..... the HEART of our HOME
. THANK YOU again for this challenging award that you given me. Scrapping is my one dream to do soon and have my own designs to display here. Time limits me to have that and my work stops my time to create some. Hopefully soon I can make the nicest one.
I want to pass this award to all MOM BLOGGER GUEST,visitors,viewers here especially to those who are in my link list-look at side bar please. . We all deserved to have this so don't hesitate to grab and publish proudly to your blogs.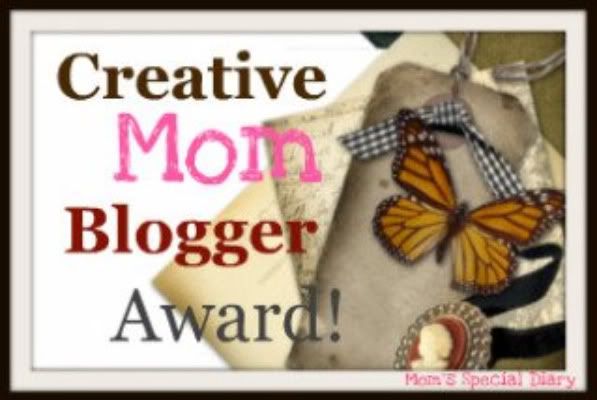 ~~~~~~Begin Copy~~~~~~
Here's the simple rules: ♥ Take your award and put the logo on your post. ♥Link the person who awarded you.Remember each recipient of the award should acknowledge the person who honored them and go to Mom's Special Diary to copy and paste the award. ♥Put your own blog title and link. ♥Nominate at least five deserving moms. 1.Mom's Special Diary 2. Obstacles & Glories 3. Kitchen the heart of Our Home 4.
vhingsFoto album
5. Your Next.
~~~~~~~~End Copy!~~~~~~~~~